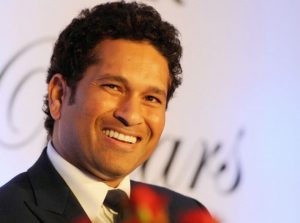 Rajya Sabha Chairman Hamid Ansari on Monday accepted batting legend Sachin Tendulkar's leave request for rest of the session. Tendulkar hasn't attended a single session this year.
Deputy Chairman PJ Kurien said Tendulkar has requested permission to be absent from the house, citing "personal and professional commitments" and "family exigencies".
However, as Kurien read out the application from Tendulkar seeking leave, some members raised objections and created a din.
But Kurien said the members were not supposed to discuss applications seeking leave.
"So many members are absent for various reasons, it is for the chair to enquire why they were absent. It is not for members to enquire why a certain member is not coming," said Kurien.
The house then granted leave to Tendulkar.
Ansari had last week given a clean chit to Tendulkar and former Bollywood actress Rekha over their regular absence from the Parliament amid a bitter row over their non-presence in the Upper House.
Ansari had said that there was no violation of constitutional provision, as they have not been absent for more than 60 days from house.
Tendulkar, despite his God-like status in India and thanks to his exploits in cricketing fields, is yet to mark his attendance in Parliament this year. The 41-year-old was nominated as a member of Rajya Sabha in 2012, but the legend could make only three appearances last year.
Meanwhile, ex-IPL chief and Congress spokesperson Rajeev Shukla had defended the absence of the two celebrities from the Parliament, saying that they had not also not availed the facilities which are available to MPs as well.
"Both of them haven't availed the facilities as well. Rekha is coming to the Parliament next week, Sachin will also come before the session ends. Prior to this, both of them have attended sessions," he said.
Earlier, when asked about his indifferent performance in Parliament by a Zee Media correspondent, the former Indian captain chose not to answer and walked-away.
Besides the batting maestro, the poor attendance of yesteryear's screen siren Rekha also came to light. The 59-year-old actress has so far attended the parliamentary sitting only seven times.
Sachin Tendulkar, Rekha and industrialist Anu Aga were nominated to the 250-member Rajya Sabha in 2012. Their nomination was approved by the then President Pratibha Patil under Article 80 of the Indian Constitution.
As a notable tradition, famous personalities from varied backgrounds are nominated into the Parliament for their contributions to the society. But their attendance often becomes a national issue as many don`t consider it important enough to make their presence in the floor of Parliament.