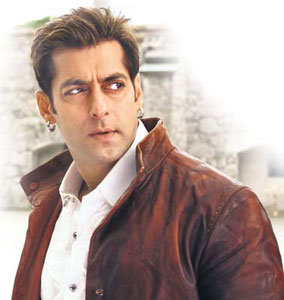 Salman has put a 'no entry' board for Anees Bazmee the director of his forthcoming 'Ready'. Just when everything was going right, suddenly something happened which made the emotional Salman upset with his director Anees and now we hear that Anees has left the shoot of 'Ready' and is busy with the post production work of 'Thank You'.
Anees however denies any rift and says, "We had a meeting about my departure and everything was planned before I left." He further adds, "I never do two films at the same time. This time, the dates clashed and led to the confusion. I am extremely proud of my work in Ready."
But there's a twist in the tale. If Anees is proud of his work then why is his hero upset…
A close hand reveals that Salman and Anees had a big fight on the sets in Bangkok. The reason being Rajat Rawail, who is the co-producer of 'Ready' and Anees's close associate.
Salman who starred in Anees's first hit 'No Entry' was miffed when Anees took Rajat's side, this triggered a fight which resulted in Anees leaving the set and coming to Mumbai.
Salman who has a heart bigger than his biceps is also known for keeping grudges for along. There are now worries regarding 'Ready', as the movie is far from over.
Now it's learnt that Rajat had shifted sides and made up with Salman and choreographer Raju Khan is calling the shots on location.
However producer Bhushan Kumar confirms Anees not returning to Bangkok but maintains that there's no problem and the remaining portion will be shot in Mumbai in four days, he said, "Why should Bazmee go back? Ek gaana hi toh shoot karna hai. Raju Khan is calling the shots.
He further adds, "I am sure Anees will shoot the scenes that remain. We shall shoot those in Mumbai later, over a period of four days."
All fine sir… But what about the mood of Dabangg Khan Salman Khan…?
So guys, 'Ready' will get'  Ready' for all of us if Salman is 'Ready' to forgive….
So pls post your comments and make a humble request to our dear Salman to forgive Anees and make us 'Ready' for a wholesome entertainment once again…