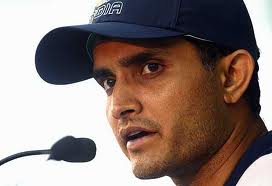 India were on the back foot against England at the end of third day of the third Investec Test at the Ageas Bowl in Southampton. England's tall fast bowlers exploited the pitch a lot better than the Indians and generated pace and movement through Tuesday.
It was always that sort of a pitch, not as green as Lord's but the layers of brown grass kept it alive. I guess it will be alive through the rest of the Test match. I am not surprised at what I saw and had differed with what Bhuvneshwar Kumar said at the end of the second day. Yes, I agreed that it had runs written over it but there was enough on offer for bowlers who were prepared to bend their backs.
What a funny game this is! England captain Alastair Cook won a good toss, got runs and looked a better captain than he did in the first two Tests. It was proved again that that if a captain gets runs, he is lot more confident in his decision-making. What it might also have taught Cook is that he has to find a way to look at it as a two-dimensional job and not let one aspect affect the other.
Of course, it is easier said than done. But good captains have found a way to do so .He must also remember that he is the captain of a team which is rebuilding and he will have tough days, but that should not affect his batting as this young team needs Cook the batsman a lot more than Cook the captain.
India are still 46 runs from averting the follow-on. Getting to that target will be very crucial for Mahendra Singh Dhoni to save the Test. Though a lot of time is left in the game, batting time will be very important since the best way for India to save the Test is by making England bat again. But the longer the delay in that, the better it will be for India.
Dhoni batted superbly on Tuesday. He may not have the best technique for a Test batsman in these conditions but he is a fighter and this was a very good Dhoni innings, especially against the new ball. It was an innings of determination, discipline outside the off stump something which he lacked in tough situations.
All eyes will be on the first half-hour on Wednesday and how the Indian captain bats with the two remaining batsmen, especially on how he approaches his innings at the start of the day. His approach will be the key and I won't be surprised if he comes out all guns blazing. With the bowlers fresh after a night's rest, it could just get tough for [Mohammed] Shami and Pankaj [Singh].
All eyes would also be on Cook and if I were in his position, and if India doesn't make those 46 runs, I would ask them to follow on. Yes, the fast bowlers have worked a lot but being 0-1 in the series, I would call for an extra bit of effort from them to level the series before the teams head to Old Trafford.