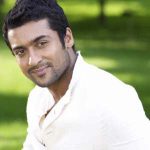 Suriya known for handsome looks apart from his hardwork and dedication, which made him stand in the pinnacle position in Kollywood. He is one among few actors, who provides entertainment to all sections of audiences. Recently Suriya disclosed something which is confidential until now.
Suriya says, Rajini sir has given me few suggestions on my professional front. Let me share it with you people. "The audiences expect more from us and we need to blend both performance and entertainment while doing a character. He also added that "Suriya you're neither an actor nor a star as you growing up as a star-actor". From that day I started following his words and especially the last parameter I do follow them before signing any film.
When asked about his family member's dominating the industry, Suriya says "At present it's only me and Karthi are acting as my appa Siva Kumar has stopped acting five years back and my wife Jyothika too is far from camera after our marriage. So I think that the claim is true to my knowledge as we brothers are still leading Kollywood".