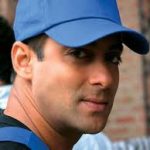 Kollywood hotshot Suriya has always been known for his impeccable choice of films and roles. However, there are times when even he makes errors too. Right now, something like that seems to have happened in case of the film 'The Businessman'.Few months back, 'The Businessman' was planned keeping Suriya in mind. But with 'Rakta Charitra' bombing at the box office, it is heard that Suriya backed out and director Ramgopal Varma did not have a problem.
Now, the film is gearing up to be made in Hindi with Abhishek Bachchan. While the Telugu version with Mahesh Babu is yet to be confirmed, it is heard that Suriya is having second thoughts.
Word around is that he has approached Ramu with a suggestion that with Abhi it is only Bollywood but with him in the lead, the film can be done in Telugu, Tamil and Hindi. However, it is said that once decision taken, RGV doesn't go back.