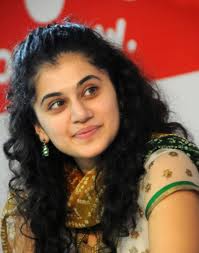 Is Taapsee Kollywood Preity Zinta? Do you guys feel the same?
The invitees who present during the audio launch of Vandhan Vendraan were heaping laurels on Taapsee. The actress was seen wearing in blue saree and she looked gorgeous and beautiful. This made many to stare at the actress and Jayam Ravi moving a step forward has said that Taapsee is Kollywood's Preity Zinta.
Jayam Ravi on speaking during the audio launch said "Everyone says Taapsee reminds Bollywood beautiful lady Preity Zinta and I personally feel that she is a better and improved version of Preity".
Looks like Taapsee has got the best ever compliment from Jayam Ravi.
Vandhan Vendraan is directed by Kannan which features Jeeva and Taapsee in the lead roles. Music is by Thaman.