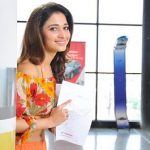 Tamannaah is right now very busy to be on Twitter and FaceBook websites. She has so many projects on her hand and that is why she couldn't interact with her fans. Tamannaah is yet to open an account on Twitter and Facebook. However, like all the actresses she has been facing problems with the impersonaters. Tamannaah came across a FaceBook account on her name and she says that it is not her on the giant social networking website.
Tamannaah decided to let her fans know the fact that she is not on any social networking website, as they are blindly following the fake accounts.Tamannaah has clarified that "I would like to clarify that I am not that Tamanna. I have not enrolled myself in any of the social networking platform. My fans and friends had started believing that the profile in my name on Facebook is mine".
There has not been any release in Kollywood for Tamannaah for nearly a year. She says "Because I was busy in Tollywood. I will sign a Tamil movie the moment I come across an interesting script."
Soon, the Tamil version of Tamannaah's bilingual 'Enendral Kadhal Enben' will hit the screens. Directed by Karunakaran, the bilingual has Ram in the lead role. It has music by GV Prakash Kumar.