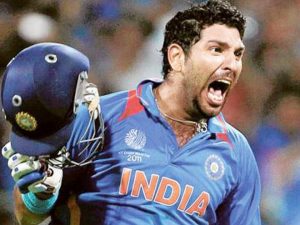 30 Indian probables for upcoming World Cup 2015 will be announced today at Mumbai by national selectors. The meeting of the five-member selection panel headed by Sandeep Patil is scheduled for 1 pm, Cricket Board (BCCI) secretary Sanjay Patel informed PTI.
Their dilemma: should they tell the fringe players that they could be recognised sooner than later? Or should they dangle a line of hope to senior cricketers like Yuvraj Singh and Virender Sehwag, Harbhajan Singh and Gautam Gambhir get them fired up?
Among new faces Suryakumar Yadav of Mumbai, Sourashish Lahiri of Bengal and Mayank Agarwal Of Karnataka may make the cut.
All the players who played for India very recently in the shorter format of the game should be retained in the list of probables. Experienced Zaheer Khan and Ashish Nehra have an outside chance to be in the probables because of their experiance in playing Aussies condotion.
Now all the focus is on the selection panel and all Indians are eagerly waiting for the verdict of the selection panel.