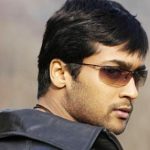 There are many big names in Bollywood industry, big family's, big banners. But RGV'S factory is a true exception. He came from south and set in, made his name and fortune in some years.
Following the tracks of RGV, Telugu cinema's most successful director Puri Jagannath is relocating to Mumbai. Jagannath, who is the highest paid director in South, is to make The Businessman, a film in Hindi.
He was earlier planning to direct Amitabh Bachchan starrer Buddha Don't F…K with him, but has put it on shelf.
Surya will be starring in The Businessman. It's the story of a gangster's journey from Chennai to Mumbai and will be shot in three languages Hindi, Tamil, and Telugu. Puri has written the screenplay and none of the three leading individuals is fluent in Hindi. Neither does Puri, Ramu nor Surya. But they don't think that would be a problem as Murugadoss who directed Ghajini; and Prabhu Deva who directed Wanted, didn't knew Hindi.
Years ago Puri tried to crack the Hindi market with a film starring Tusshar Kapoor which was a disaster. Puri sees, The Businessman as his real beginning in Bollywood.
The Businessman will start shooting in September.