Thilakan, would seen be seen in a Malayalam film again along with Prithviraj, if reports are to be believed.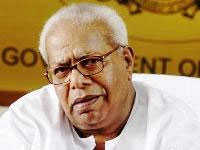 Thilakan would play the role of a character by the name of Madhava Menon in Ranjith's new film 'Indian Rupee'. Prithvi plays the role of an ordinary youngster called JP (Jayaprakash) in the film.
Reema Kallingal would be the heroine. Tini Tom would also be seen in a key role in the film. Mamukkoya, Innocent, Baburaj and Kalpana would lend support.
'Indian Rupee' would be jointly produced by August Cinema and Capitol Theatre.