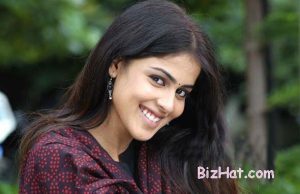 The most happening Tollywood actress Genelia is waiting to see how her huge fan community reacts to Orange, her latest film with Ram Charan Tej, directed by Bhaskar.
Says Genelia: "I was never out of Tollywood. I was always in touch with everyone here. I love shooting Telugu movies. Everything started here and I still feel this is my home. I love Hyderabad. The people here make me feel warm."
The actress, who is famous for being the new `bubbly` girl of Bollywood, looked as fresh as a lily in the posters of Orange too.
"Well, Orange is a very interesting movie, so my role as always has great energy and is extremely nice. This movie is for everyone between the age group of 12-70 years and talks about today`s trends, how youngsters feel," she said.
Now that Orange is releasing, Gene`s kitty is full. She adds: "It`s My Life and Hook Ya Crook in Bollywood, Urumi, a Malayalam movie and Velayudham in Tamil- my bag is full".