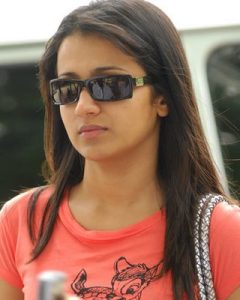 Trisha, who seemed to take a backseat with the emergence of new glamour in Tollywood, is once again back in form with a crazy project with Pawan Kalyan.
She said that she preferred to be more cautious with the Telugu audiences, "who are very shrewd." Generally, Trisha is one heroine who is found invariably quiet on the sets.
"I have learnt the art of speaking with prudence. I always prefer to be silent until it is time for me to speak. I know that some people think, I am proud, which I am not. I am afraid of people who gauge my words, seeing them through magnifying glass."
Trisha observed that Telugu audiences are keener on watching films not only with an aesthetic sense, but also with a technical mindset. "Compared to other industries, it is really a difficult task in Telugu to score marks. But, once we get through the deal, it would be easier. I am really lucky that I won their confidence and they consider me as one of their family," she added.