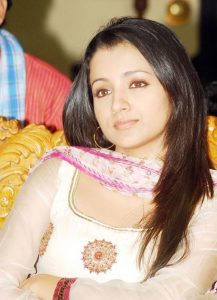 Siddharth & Trisha are best pals, ever since they acted together in Mani Ratnam's Ayutha Ezhuthu. Years might have passed, but changed not is the friendship shared between these two popular actors.
Now that the media is going the whole log writing stories about a close 'relationship' between Siddharth & Shruthi Hassan, it's the wish of many to know Trisha's comment on the issue. And the actress is here with it.
'Yes, Siddharth is my close friend. But this doesn't mean that I should interfere in all his interests. Even he too is not interfering in my personal issues. Who am I to intrude into his privacy,' says the actress.
She adds: 'Even had he told me something about his personal things, I am not supposed to discuss them with the media. As I said already, he is my friend and I should respect the friendship between us.'