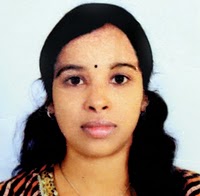 We had earlier reported about the plans of scriptwriter T A Razaaq, to turn an independent director with a movie based on the infamous Soumya murder, where the young girl was pulled out of the train, raped and murdered. Razaaq is planning to include Sreenivasan, Mamtha Mohandas, Asif Ali and Samudhirakani in the cast lines, where a fresh face from Banglore will be in the role of Saumya.
As Razaaq is getting ready with his final scripts, the news is that another young debutante Sudheer Ambalapatt, is also planning another movie on the same subject. Sudheer, a known name in the advertisement industry has also been the director of reality shows like 'Streetlight' and 'Mappilapattu'. Sudheer is planning to bring in actors like Kavya madhavan or Meera jasmine to do the lead role.
The two filmmakers who hail from Kozhikkod, has met last week and has decided to continue with their works as they realised that the two scripts go through separate narrative structures except for  the  murder sequences.