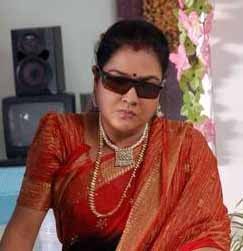 Urvasi would do the main role in 'Ponnu Kondoru Aalroopam' to be directed by T S Saji.
Urvasi would play Chechiyamma in the film, the eldest heir of a huge household based in Kottayam. She has three younger brothers played by Manikuttan, Vinu Mohan and Arun.
Earlier the film was titled 'Chattambi Kalyani'. T SSaji had decided to go for a title change, since Srekumaran Thambi had protested against the use of the title of his hit film.
'Ponnu Kondoru Aalroopam' would be produced by Mohammed Iqbal under the banner of 4S Films productions.