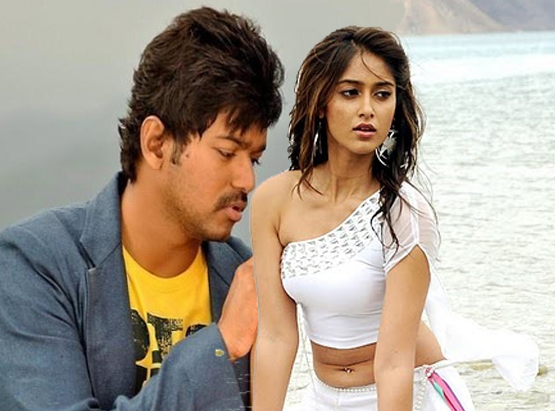 The last update we have heard of director Shankar's Nanban is that the film is shooting at the Sun Studios where Superstar's Enthiran has been shot. Now the unit has changed the location from indoor to outdoor.
Recently, a high action car chase sequence has been shot in the busy roads of Kathipara Junction near Guindy in Chennai. The latest buzz is that the song Zoobie Doobie of the original version which mesmerized the audiences is going to be shot on Vijay and Ileana at colourful costly sets erected at the indoor studio on ECR Road. Meanwhile Shankar is also planning to shoot a couple of songs in the exotic locations in Spain and around the world.
Nanban is produced by Raju Easwaran and T. Muthuraj under the banner of Gemini Film Circuit.
Nanban is tentatively slated for its release on 26 October 2011.