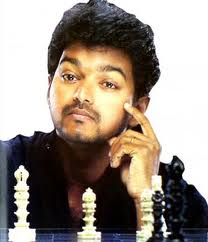 Gemini Film Circuit and Shankar had initially signed up Vijay to do the Tamil version of the blockbuster Aamir Khan's Rajkumar Hirani directed 3 Idiots.
Later Vijay walked out of the film sighting  'date reasons' and rumours of Shankar not happy with the star's reluctance to go for a new look.
At that time, Suriya was roped into the project by Shankar. Suriya's only condition for doing the film was his salary (rumoured to be Rs 12 Crore) plus the Telugu dubbing rights (today's market rate Rs 8 to Rs 10 Crore).
GFC was not willing to give the dubbing rights as they hold the 3 Idiots remake rights for Telugu and was planning to do it with Mahesh Babu.
Meanwhile Shankar started the shoot of the Tamil remake in Ooty and also said he will break the deadlock with Suriya who will join the shoot in February end.
Bur Shankar-Suriya talks broke down as the actor insisted on Telugu dubbing rights, which Shankar knew would make the project unviable.
It was around this time that Shankar started renegotiating with Vijay. Vijay who against all odds was able to release Kaavalan also decided not to dabble in Tamil Nadu politics for the time being.
His father SA Chandrasekhar in an interview to a national daily kept the door open for his son's entry into politics by saying 'Vijay will enter politics when he is 40'.
It was the badly needed breather for Vijay as channels which were opposed to his entry into politics started showing Kaavalan trailer and songs.
Assuming that Vijay does not enter politics for the next three years (he turns 40 in 2014), he has to give hits. Kaavalan's success has proved that Vijay has a solid mass base and if he does good family movies, he can win over the lady audiences.  And there is no better director than Shankar to reach the masses and classes alike.
Vijay has now signed the film and will join the film end February after he completes Velayudham.