Ilayathalapathy Vijay has personally stepped in to see that his prestigious Kaavalan releases on Pongal day (January 15).
The film has been mired in financial trouble, and it will require a super human effort from the star to bail it out.
He has agreed to waive a good part of his salary to see that his fans will be able to see it on Pongal day.
It looks like Shakthi Chidambaram who had claimed that he had purchased the film for Rs 36 Crore , has been dropped from the project!
The blame is being put on him by producer Romesh Babu and others for the overseas distribution rights fiasco.
From today (Jan 14) newspaper ads of the film does not carry Shakthi Chidambaram or his banner Cinema Paradise in the credits!
Vijay and other people involved Aascar Ravichandran and Madurai Anbu are working out a deal with guys who have funded the film.
By Friday afternoon once they settle the creditors, prints will be despatched from the lab in Chennai for India domestic market.
The overseas release of the film will take place only next week.
Theatres in Chennai,excluding leading multiplexes have started advance booking from Thursday evening once it became clear that film will release.
The multiplexes are clear that they will open booking only after the prints leave the lab.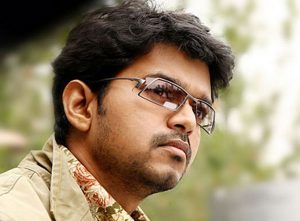 For Vijay a lot is riding on Kaavalan, including his future political moves. The film carries 'super reports' and the trade feels it has potential to be a super hit.
If the film releases on Pongal day and becomes a hit, it will be a fitting answer to his detractors and certain political bigwigs.