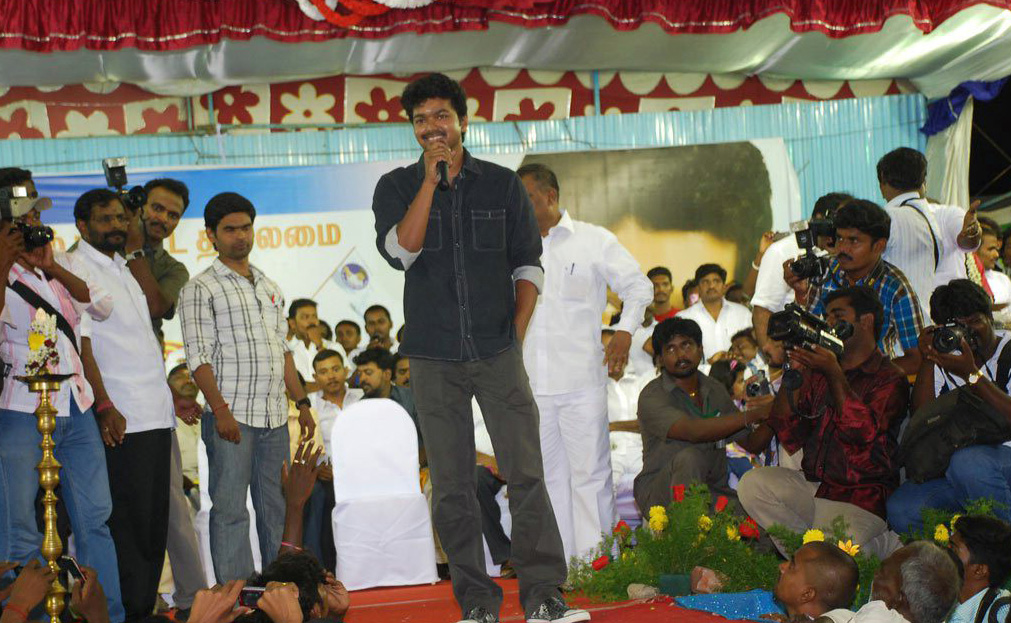 Vijay's father and director SA Chandrasekar said that he would foray into politics and not his son Vijay, as many are anticipating. The director, who also heads the Vijay Makkal Iyakkam, said that Vijay is very busy for the next few years and therefore it is not possible for him to enter politics.
However, they both understand the faith that the star's fans have on them and so it was decided that SA Chandrasekar should enter politics and render service to people while Vijay continue his services as an actor and extend his support from the outside.
Vijay has several films in the pipeline, including Velayutham, which is ready for release, and Nanban.