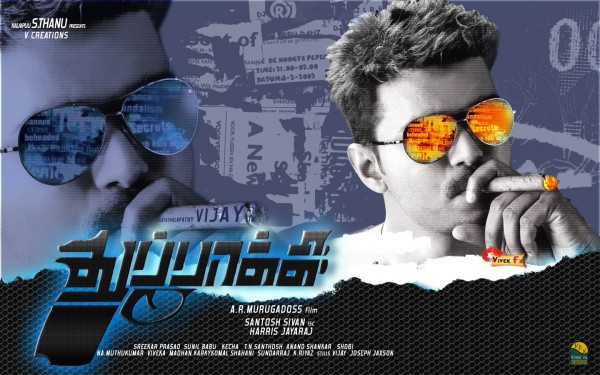 A good and surprise news for Vijay fans. After four month Vijay's Thuppakki title case has now come to an end. Yes! It is heard that Ravi Devan has withdrawn the case of title issue against Kalla Thuppakki.
The makers of Thuppakki and Kalla Thuppakki have mutually undergone several terms and conditions and this made Ravi Devan to withdraw his case.
So now it is all clear for Thuppakki and they win in the title fight. So the makers are busy in sharing their happiness with their fans.
The trailer will be launched on October 10th before Maattrraan release itself. And the audio will be held on October 11th.
So now Thuppakki is ready to shoot with fully loaded. Cheer up fans!