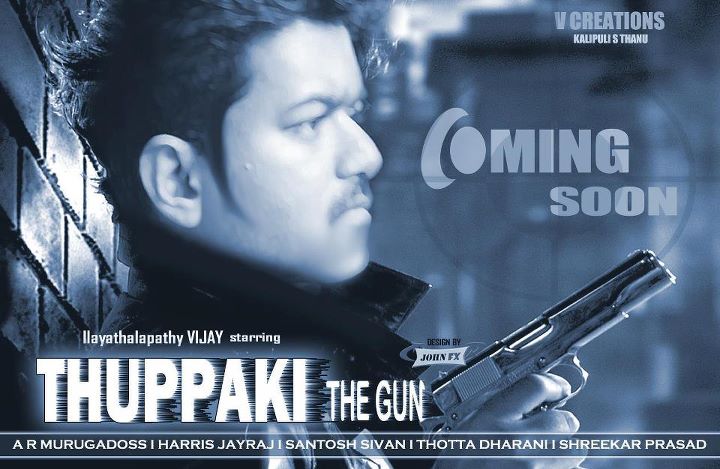 After a long struggle the title case between Thuppakki and Kalla Thuppakki has come to an end and that too in favour of the former. The makers of Thuppakki are hurrying up the process and are ready to share the happiness with the fans.
The trailer of the film will be released on October 10th and the audio on 11th October. So the fans will get to see the much awaited trailer and listen to the music before the release of Maattrraan on 12th October.
Get ready for the fully loaded 'Thuppakki'!