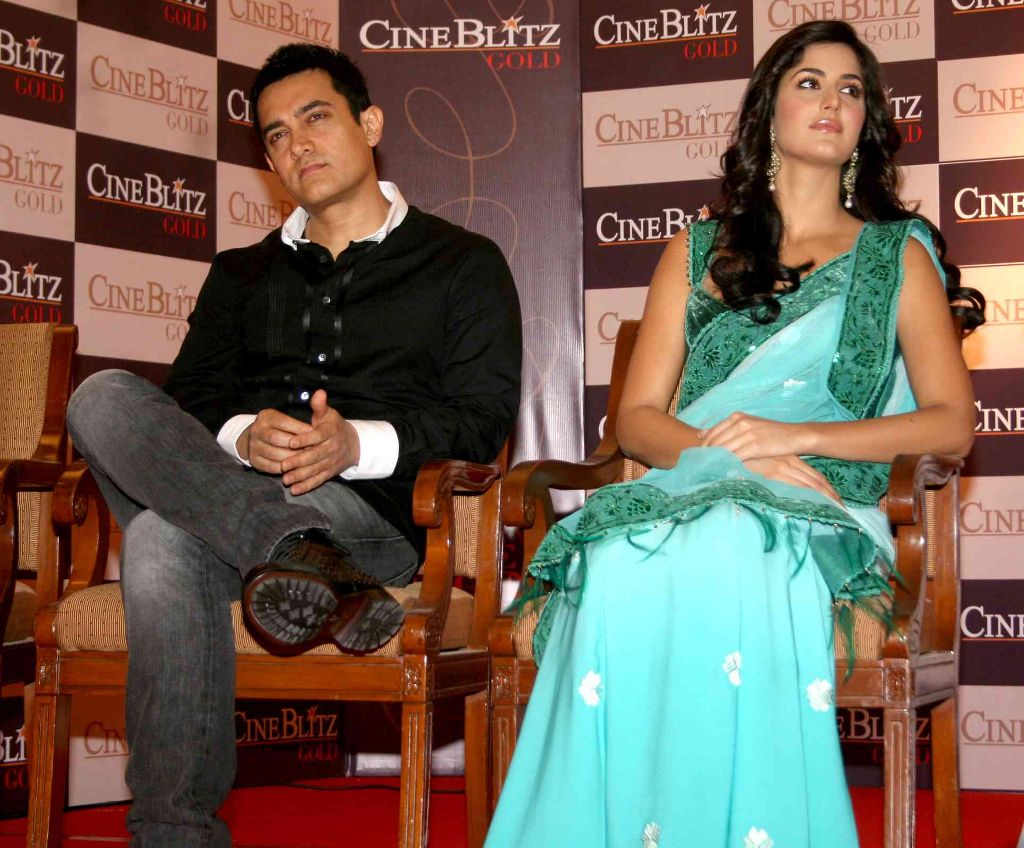 Aamir Khan is not particularly happy that his Dhoom:3 co-star Katrina Kaif is not yet by his side in Chicago for rehearsals. We hear that Shahrukh insisted that Kat stays with him in Ladakh for Yash Chopra's untitled next
Katrina Kaif is torn between the starry demands of Bollywood's two superstars. While Aamir Khan is waiting for Kat in Chicago to practice his stunts for Dhoom:3 with her, Shahrukh Khan, who is shooting Yash Chopra's untitled project in Ladakh, wants Katrina with him to shoot some 'complex scenes'. Katrina, we hear, was supposed to shoot for two weeks with Shahrukh in Ladakh and then head to Chicago to join Aamir Khan for two weeks. Being the absolute perfectionist when it comes to his craft, Aamir wanted the gorgeous actor with him in the American city to perfect their stunts and to be in sync with each other. Unfortunately, on SRK's insistence, Katrina now needs to stay in Ladakh for few more days. Apparently, Shahrukh has some solo scenes to shoot and Katrina's presence is not required, yet SRK feels he will be able to focus better for the complicated scenes if Kat is by his side.
It is certainly Aamir Khan's loss. According to the original plan, we are told, Aamir wanted to practice some important sequences with Katrina. This would have given the two actors enough time and scope to warm up to each and behaving naturally onscreen. But now when Katrina heads to Chicago, she might have to face the camera straightaway, without rehearsals.
Now this episode might spur yet another controversy about the battle between the two Khans, and in all probability one can easily blame SRK for holding Kat back in Ladakh. But we think Aamir is equally responsible for not having enough time to rehearse his scenes with Katrina. Remember, it was he who postponed the shoot of Dhoom 3 due to his other commitments!
But we are sure that the Perfectionist Khan will make up for the loss by giving his best and by drawing a superlative performance out of Kat when she joins him. Right, Aamir?