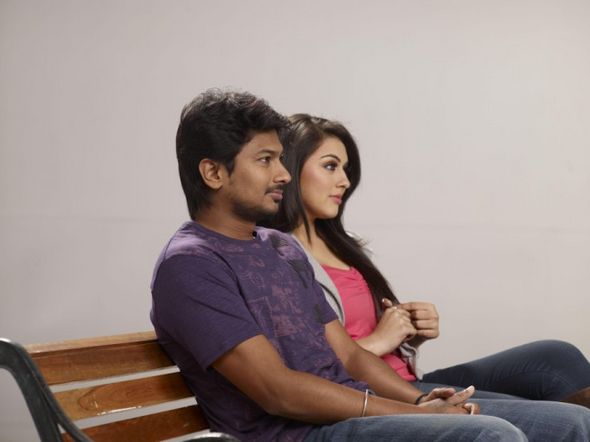 Udayanidhi's onscreen pair in Oru Kal Oru Kannadi is Hansika. The actress's first Tamil film Engeyum Kadhal did not do good business as expected but she bagged OK OK even before EK released, it must be mentioned here.
When Udayanidhi Stalin was questioned about choosing Hansika for OK OK, he replied that director Rajesh strongly recommended her and that his wife Kiruthiga Udayanidhi and music director Harris seconded it. Udayanidhi feels that she was the only one apt for the role and has no qualms over her selection.
Oru Kal Oru Kannadi will be Udayanidhi's first film as hero and is expected to release later this year. The film is touted to be full length comedy, something that director Rajesh is adept in handling.