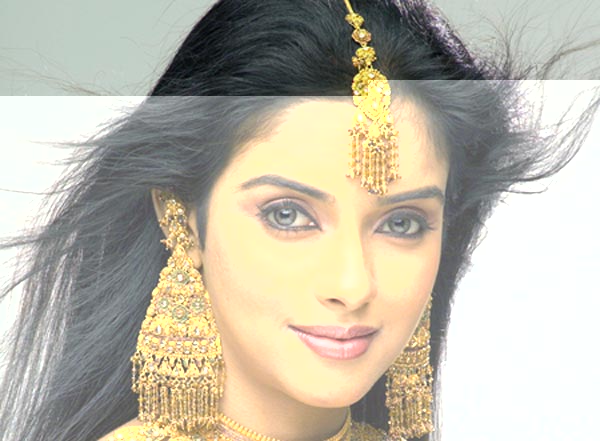 "After 'Ghajini' became a superhit, everyone said I should go on a signing spree. But I didn't sign any film for several months. Then when 'Dasavathaaram' and 'Pokkiri' were announced, everyone said, she was right to wait."
Actress Asin must be hoping that patience and selectiveness prove as lucky for her in Bollywood as they have in the southern Indian film industries where she is a superstar.
When she made a supremely successful Bollywood debut with the Hindi remake of 'Ghajini' in 2008, she was perceived as the heroine-to-watch-out-for in Mumbai. But in the three years since, she's starred only in the disastrous 'London Dreams' in 2009 with Salman Khan and Ajay Devgn and tinseltown has been abuzz with talk that she's "too choosey", and she's nowhere in the reckoning among the industry's leading female stars.
After a considerable gap, Hindi film audiences will see her again on June 3 as Salman's co-star in Ready. Can Asin salvage her Bollywood career and replicate the stupendous success she's enjoyed in south India?
The girl who her 'Pokkiri' director Prabhu Deva describes as "everything a star should be—she acts well, dances well and looks like a heroine", clearly has the potential to make it big in Bollywood.
"Asin has a face that is suitable for mischievous and innocent characters. She's also got very good comic timing," says Anees Bazmee, the director of 'Ready'. Besides, success in Tamil, Telugu and Malayalam films has boded well for Bollywood's actress aspirants in the past. But an established star like Asin who is keen to retain a foothold in the south while trying her luck in Hindi films, must do a tightrope walk.
Many of Asin Thottumkal's career decisions are guided by the fact that she belongs to the orthodox Syrian Christian community of Kerala. Asin speaks of not wanting to offend anyone in her family, society or home state. She admits that personally too she would be uncomfortable wearing "anything that looks vulgar on me".
Being a southern superstar already with a well-entrenched image, she can't afford to lead a schizophrenic existence despite the dichotomous demands of the different industries she works in. When Asin was announced as the heroine for Sajid Khan's 'Housefull 2', it was widely assumed that like the leading ladies in Part 1, she would make a bikini-clad appearance in the sequel. The actress nixes such rumours.
Apart from her personal concerns, she points out that she must keep in mind the sensibilities of audiences across India since she's "not focusing only on Bollywood". Siddique, her director in this year's Tamil hit 'Kaavalan', explains that "Tamil fans will definitely be upset if Asin starts wearing bikinis and very small skirts in Hindi films, since they see her as a good family girl".
This is a challenge for Asin in a Hindi film industry where stars of both sexes blithely bare their bodies these days. Tougher still is the fact that Bollywood
indulges male stars who take long breaks between films, but heroines are rarely allowed that luxury. This is contrary to Asin's own experience in south India where Kaavalan this year has been treated as her "comeback" and warmly received by the audience though her last Tamil film was released in 2008.
Well, there's hope for her on the Hindi film front.
After all, Vidya Balan was once considered an incongruity in the midst of her westernised, mini-skirt-wearing peers in Bollywood, but she has now found her niche.
Rani Mukerji, who was virtually written off after the indifferent box-office response to her films since 'Kabhi Alvida Naa Kehna', seems to have found her groove after five years with 'No One Killed Jessica'. As Anees Bazmee says: "Let Asin have one or two Hindi film hits and the perception will change completely. She should not become insecure and sign projects just to stop people from assuming that things are not working out." After all, there's been no pan-India female superstar since Sridevi.
With a foothold in so many industries, Asin has a shot at filling that slot… with some luck and the right career moves, of course.