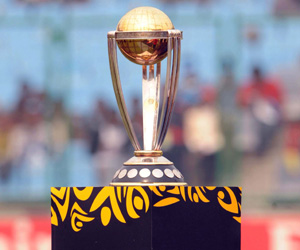 NEW DELHI: The 2011 ICC Cricket World Cup, which began with the India-Bangladesh match last month in Dhaka, has so far delivered 25 per cent more ratings compared to the 2007 edition of the quadrennial event.
A total of 29 matches has been played so far in the World Cup and it has generated an average TV rating of 3.4 (only ESS) and 3.8 (ESS+DD), according to a release.
In comparison, the 2007 edition of the mega-event had garnered an average TV rating of 2.8 (Set Max+ Sab TV+ Pix) and 3 (Set Max+ Sab TV+ Pix+ Doordarshan) for the same number of matches.
In terms of viewership and ratings, all the five India matches so far have enthrall viewers across the country, delivering an average TV Rating of 9.8 on ESPN STAR Sports bouquet. An average TVR of 12 (ESS+DD).
The thrilling India-South Africa encounter, which the hosts lost in the last over, saw a peak rating of 23.6 on ESS+DD and 18.9 on ESS only. The India-Ireland match, meanwhile had a peak rating of 26.9 on ESS+DD and 22 on ESS only.
Though the non-India matches failed to garner as high rating but the average is still much better than the last edition of the World Cup.
The first 24 non-India matches delivered an average TVR of 1.8. This is 12 per cent higher than the 2007 World Cup in the Caribbeans.
Pakistan-Sri Lanka encounter on February 26 was the highest rated non-India match with an average rating of 4.6, while Pakistan vs New Zealand tie on March 8 emerged as the second highest non-India match till now with a rating of 3.4.
With 20 matches still to go, the Live matches have already been watched by 157.7 million viewers i.e. 79 per cent of the total CS viewers – the Live matches being watched by 145 million viewers on only ESS.
The 2011 edition of the World Cup has delivered 39 per cent reach as compared to the 2007 edition, which stood at 113 million at the end of 29 matches.