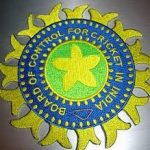 The BCCI's Disciplinary Committee, probing charges of alleged financial irregularities against suspended IPL Commissioner Lalit Modi, is likely to hold a meeting on December 15 to cross examine more witnesses in the case.
Official sources said the meeting, which was put on hold temporarily after being challenged by Modi in the Supreme Court that it did not have jurisdiction to look into the charges, will resume hearing as per the go-ahead given to it by the BCCI from this month onwards.
The meeting, to be held here, will cross examine all witnesses and key documents in the case. The Board has already examined some of the witnesses.
"The Committee will meet most probably on December 15 to cross examine witnesses and documents in the case. We are trying to finish probe and compile the report in time," a BCCI official, who did not wish to be named, said.
Modi had moved to Supreme Court after the Bombay High Court had on July 15 rejected his petition seeking reconstitution of the disciplinary committee.
He had said that he wanted a committee of independent persons and not of those who are the members of BCCI, as they would be biased against him. The apex court will hear the matter in the second week of January.
Modi's counsel had prayed in the Court for appointment of a retired judge of the higher judiciary or any senior advocate as members of the Committee.
The BCCI's disciplinary committee comprises interim IPL Chairman Chirayu Amin, Delhi and District Cricket Association chief Arun Jaitley and Madhya Pradesh Cricket Association President Jyotiraditya Scindia.
The Committee is also considering to summon Modi once the court verdict is out.
"We are getting cooperation from him (Modi). His lawyers are responding to our queries. But if need arises, we may ask anybody to appear before us and clear doubts," the official said.
Modi had responded with a staggering 15,000-page reply to the first show cause notice served on him on April 26 by the Board, accusing him of financial irregularities and bid-rigging in the IPL.
He had also responded to the two subsequent notices issued to him by the Board against the charges of trying to undermine the world cricket structure and wrong-doings in the granting of theatrical rights for the IPL.