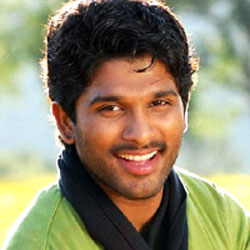 The year 2010 could not bring any cheers to the Mega star family.
The big budget films of Ramcharan Teja (Orange), Allu Arjun (Varudu) and Pawan Kalyan (Komarum Puli) bombed at the box office and sent the mega fans into a jiffy, and they only hope that the year 2011 will reverse their fate and bring it on track.
Between March and April, the films of the three heroes, Pawan Kalyan`s Lovely (tentative title), Allu Arjun`s Badrinath and Ramcharan`s Merupu are expected to release.
Pawan Kalyan is back with his romantic streak, with a subject line similar to that of his blockbuster Kushi (2001) with his new flick.
Ramcharan, who could not enliven the hopes of the mega fans with the romantic film Orange, has returned to the mass genre with Merupu. Allu Arjun's Badrinath happens to be the first biggest budget film in his career. Sources said that the film would on the lines of Desamuduru.