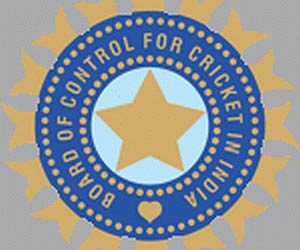 MUMBAI: The Enforcement Directorate (ED) on Friday issued notices to the BCCI and suspended Indian Premier League chairman Lalit Modi in connection with an alleged dubious transaction of Rs 90 crore with International Management Group (IMG), a UK based company.
"We have sent notices to Lalit Modi and BCCI," an ED source said.
IMG handled logistics in the first four seasons of the IPL.
On Thursday, the ED had summoned former Indian cricket captain Ravi Shastri for questioning in connection with alleged financial irregularities in the IPL.
Shastri, who is out of the country currently, has been asked to help the ED in answering certain questions related to the Twenty20 league as he was on the IPL Governing Council.
Shastri has been called to be present at the ED's office here next week to speed up the probe into the case.
The ED is also probing the role of Modi, who is currently in London, for alleged contraventions of foreign exchange rules.
The ED is investigating into the alleged violations under the Foreign Exchange Management Act (FEMA) against various IPL franchises and foreign exchange and remittance related offences and connected issues concerning both the IPL and the BCCI.