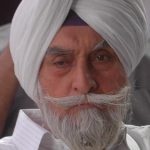 New Delhi: As Indian hockey yet again finds itself in trouble over appointment of a national coach, the man who had brought first foreign coach to Indian hockey team – KPS Gill, now feels that this experiment has been a "super flop" and we should look for a homegrown talent.
"Foreign coaches do not suit us. It was a wrong decision. Instead of concentrating on performance they unnecessarily get involved in administrative matters and always keep complaining," Gill told reporters.
Under Gill regime Indian hockey had its first overseas coach Gerhard Peter Rach in 2004. The German coach, who has police record, had quit within five months because of controversies and poor performance. Then came the high profile Australian Ric Charlesworth, who resigned due to several issues related to red tapism and his fees.
The Spanish coach Jose Brasa, who was appointed in June 2009, was always at loggerheads with SAI and Hockey India. His contract expired last month. Even the national coach Harendra Singh also resigned. So the Indian team is without a coach at present.
"India has no dearth of talented coaches. Cedric Dsouza, M K Kaushik, Joachim Carvalho and Bhaskaran Vasudevan are some of the examples. We must have an Indian coach now and give him at least four years," said the former Punjab supercop.
"New coach should be given the contract for four years ideally from Olympic to Olympic to develop a team," he added.
Gill also welcomed the decision of overhauling team management but said that some changes are required in the team as well.
"There are 5-6 players in the team who do not deserve a place any more. They are non-performers and should not have been a part of the team during Asian Games. I know them very well and I also know what they are capable of," said the former hockey chief.
Meanwhile, talking on the long pending issue of recognition, he said that they are still waiting for sports ministry's call for a meeting.
In October, Supreme Court has asked Indian Hockey Federation, Hockey India and Indian Olympics Association to start a dialogue with Ministry of Sports, considering a possibility of merging the two disputing federations into one.
"It seems that Government is very busy with the inquiry of CWG related scams. We had written to the ministry also but did not get satisfactory reply. The matter can be solved in half an hour and this delay is unnecessary. We are waiting for ext hearing in January 2011," said Gill.
He also said that proposed national championship by Hockey India is no more than an 'eyewash'.
"We have already conducted the nationals. I don't know what the 'hooks India' is up to now," he said.