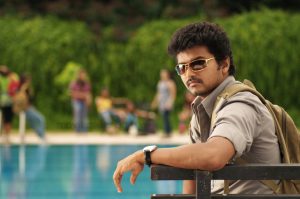 The Madras High Court has lifted the stay put on the release of 'Kavalan' responding to a case filed by J K Saravanan, proprietor of Tantra films from Singapore.
In his petition J K Saravanan had alleged that producer Romesh Babu had promised overseas rights of the film to him for Rs five crore and took Rs 1.5 crore as advance but later sold the rights to Cinema Paradise instead of Tantra Films.
Justice Rajeshwar who heard the case on Friday examined J K Saravanan after which he vacated the stay. As per the judgment, Shakthi Chidambaram and Romesh Babu have struck a compromise with J K Saravanan by giving him the colour lab contract.
Shakthi Chidambaran who has got the sole rights of the film has said, "The ban on 'Kavalan' has been lifted and so the film will release worldwide by December end without any hurdle."
The audio launch of 'Kavalan' film will happen in the first of December and later the move will release worldwide with over 1000 prints.