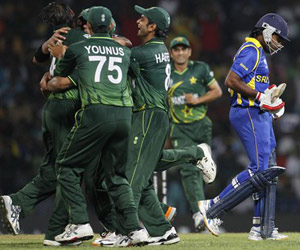 COLOMBO: Sri Lanka Cricket has rubbished allegations of match-fixing that have cropped up against Mahela Jayawardene and Thilan Smaraweera due to a TV report, condemning the channel for carrying a "baseless and demoralising" story.
While commentating on the World Cup match between the Lankans and Pakistan, which the hosts lost by 11 runs, the channel's anchor had said that Jayawardene and Smaraweera could have deliberately "changed the game" by scoring just two and one run respectively during the game.
The channel had also claimed that a local businessman had placed a USD 18,000 bet on the match.
"It is with deep regret that we note that a leading television channel in a special programme, namely 'Wimasuma', has stated that Sri Lanka has lost against Pakistan due to two of our leading players not getting runs in that game," Sri Lanka Cricket said in a statement.