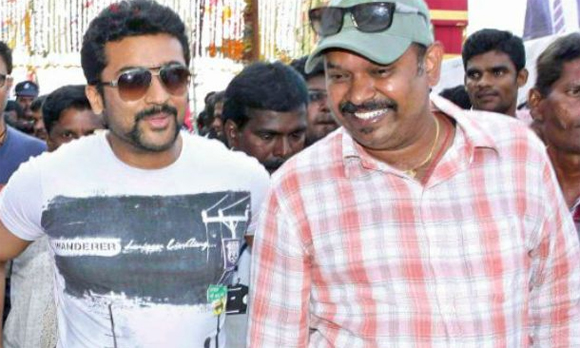 Tamil star Suriya has teamed up with filmmaker Venkat Prabhu for the first time in forthcoming horror-comedy "Masss". He says he likes how Venkat presents his actors in out-of-the-box subjects. "Venkat's penchant for out-of-the-box stories has always impressed me. I also love the way he presents his actors in his films, as they've always been very realistic. aMasss' has portrayed me in two completely different avatars," Suriya told IANS.
"Venkat and I had initially planned to work in a love story. But as Venkat and co. managed to give this story a twist, I really liked the final output," he said.
The film is about a conman who is taken for a ride by someone who's not a normal human being.
"It has all the commercial elements, yet it's not your regular hero versus villain film. There's something very special about it and that credit goes to Venkat," he said.
The film, which is slated for worldwide release on May 29, also stars Nayanthara and Pranitha Subhash.
It will have a simultaneous release in Telugu in which it's titled "Rakshasudu".
Suriya is currently busy shooting for Tamil action-thriller "24", while he awaits the release of his maiden production "36 Vayadhinile", starring his wife Jyotika.
Suriya is happy for his wife, who is making a comeback after eight years.
"We're all excited about the movie. It's a movie for the society, especially for women who give up on their dreams. Jyotika is glowing on screen," he added.
Meanwhile, his second production venture "Haiku", a Tamil children's film, will also release soon.