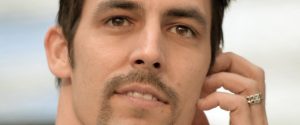 Australia skipper Michael Clarke is ready for the 2015 ICC Cricket World Cup game against Bangladesh starting on Sunday, according to Mitchell Johnson. Clarke, who is recovering from a hamstring injury, impressed in the warm-up against the UAE in Melbourne last Saturday where he scored 64 off 61 balls.
Johnson has welcomed Clarke's return but pointed out that he had no complaints about stand-in skipper George Bailey, who has led the team in Clarke's absence.
Speaking to reporters, Johnson said, "I love the captaincy that Clarke brings. He has got so much experience and George does as well. But, Clarke has been the captain for a number of years now. I know he has the boys' full support," he said.
Australia's pace spearhead insisted that he did not know what was the plan for Clarke in the coming days when it came to his fitness but he liked what he saw. Clarke is expected to prepare with the bulk of the Australian squad in Brisbane in order to be completely fit for the match.
"I know that he is ready to go. But I don't know from a playing point of view what the plan is. He is doing what he needs to do. He is not making it a distraction for us. Whenever that chance is when he gets back in we will be ready for him," he said.
With Clarke's return, Bailey, who scored 55 in Australia's opening clash against England at the MCG, is likely to be dropped for the game. Johnson, however, said that it would be tough to change a winning combination. "It was a pretty short meeting after the game (against England) – it was pretty good. But we can always get better at certain things (like) not lose wickets so closely together. The fielding was outstanding throughout that innings. If we can keep that intensity up I think we are going to have confidence throughout this tournament," he added.
However, the selectors are keeping a close watch on Shane Watson, who failed in the game against England. Former Australia skipper, Allan Border, said the pressure is on Watson but he is too big an asset to be left out. "Watson's been struggling for his best form but he can just spring into action at any time. I'm backing him to come good (but) he will be on notice," he said.