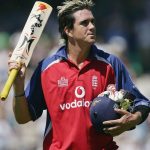 London, Dec 11 (ANI): England team managing director Hugh Morris has asked batsman Kevin Pietersen to be careful when posting tweets on his Twitter account following his latest outburst on the networking site.
Pietersen, who was selected to England's Twenty20 and one-day squads to face Australia after the Ashes series, branded the Adelaide Oval groundsman 'pathetic' last Tuesday for not covering the practice pitches during a shower, The Sun reports.
Morris said: "Kevin has been reminded of his responsibilities when posting on Twitter."
But Pietersen, who was fined 150 pounds by the Australian police on Wednesday for doing 75mph in a Lamborghini arranged for him by Shane Warne, has escaped punishment from the English Cricket Board.
Morris said: "Kevin was fined and we will not take further action." (ANI)