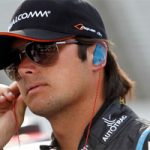 London: Nelson Piquet Jr and his former world champion father are to receive "substantial" damages after suing Renault for libel in a British court case linked to Formula One's "crashgate" affair.
The Piquets accused Renault of issuing a false statement concerning the duo in September last year, suggesting they had lied about their role in the 2008 Singapore Grand Prix.
Piquet Jr had stated he was ordered to crash by team bosses in order to help then team-mate Fernando Alonso win the race.
Renault were later given a two-year suspended ban from Formula One when the case was heard by the World Motor Sport Council, a ruling which gave the Piquets grounds to sue for libel in British courts.
The Piquets' lawyer Dominic Crossley said in a statement that Renault had apologised in court for their treatment of the pair.
"They were both treated appallingly by Renault F1 when they dared to reveal the scandal to the governing body, and Nelsinho was abused terribly throughout his absurdly short career in F1," Crossley said.
"It is to the immense credit of both my clients that they have refused to be deterred from righting the wrongs despite the ferocity of the attacks and the size of the opponents they have had to confront.
"Nelson Piquet dominated F1 during the early 80s and his reputation as a motorsport legend should remain untarnished by this saga.
"F1 has been deprived of the best of Nelsinho and it is to its detriment that his talent is now being demonstrated elsewhere."
Renault issued an unreserved apology, saying the 2009 statement condemning the Piquets was inaccurate and that the driver had been telling the truth.
"The team accepts … that the allegations made by Nelson Piquet Junior were not false," the statement read.
"As a mark of the sincerity of our apology and regret, we have agreed to pay them a substantial amount of damages for libel as well as their costs, and have undertaken not to repeat these allegations at any time in the future."