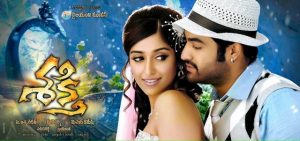 Sequels to several films are coming up these days in almost all language films. However, a sequel would be planned after the release of a film and depending on the success of the movie.
However, Aswinidutt, who is beaming with lots of confidence on the success range of his forthcoming mega budget film 'Shakti' directed by Meher Ramesh with NTR and Ileana in the lead with a periodical history in its backdrop is hoping that their film would create a sensation and is of the opinion to bring out a sequel too for the movie.
The performance of NTR as 'Rudra', a prince, and the directorial abilities of Meher Ramesh would remain highlights of the movie, say the producer. He further says, 'Our 'Shakti' would be listed among the top 20 films of Tollywood.
One had to wait till the release of 'Shakti' whether the film would reach those expectations or not.