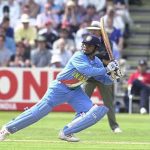 Johannesburg: South Africa coach Corrie van Zyl said his team has worked out special strategies to counter the furious batting of swashbuckling India opener Virender Sehwag during the three-match Test series.
"We definitely have a few plans for (Sehwag)," coach Corrie van Zyl told the Afrikaans daily Beeld.
"Sehwag would realise very quickly that he was now in South Africa and not on the tame pitches of his homeland.
"I know he has been successful against us in the past, but that was mainly in India. Look at his record in South Africa.
"It is easier to bowl to him here than in India, where the bowlers are punished heavily for every small error," Van Zyl said.
Sehwag was recently described as the most destructive batsman in world cricket today by West Indian legend Vivian Richards and the Indian opener is currently toiling hard to get acclimatised with the conditions here.
Team India coach Gary Kirsten said Sehwag was of immeasurable value to the team.
"Even if he gets just 30 or 40, he does it so fast that he always places the opposition's bowlers under pressure. He also makes it much easier for the other batsmen around him, by taking the pressure of them," Kirsten said.
Sehwag has hit five centuries against South Africa in 12 Tests, with his 319 off just 304 balls against the Proteas in Chennai in 2008 remaining his highest Test score.