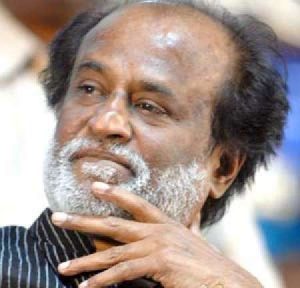 Buzz in the tinsel town is that superstar Rajinikanth is flying to Singapore for better treatment.
The newspapers of today (May 27) are at a buzz that Superstar Rajini is moving to Singapore for better treatment. He will be leaving India on Friday or Saturday morning by Singapore Airlines flight and Rajini's family has booked a wheelchair passenger ticket for Rajini. For the last one month, Rajini is being treated for recurrent respiratory infection and gastro-intestinal problems but there is no progress in his health. So without any further delay his family has decided to take him to abroad for better treatment.
An official statement is expected from Rajini family later in the day.
We wish that Rajini will be back with full of energy!!