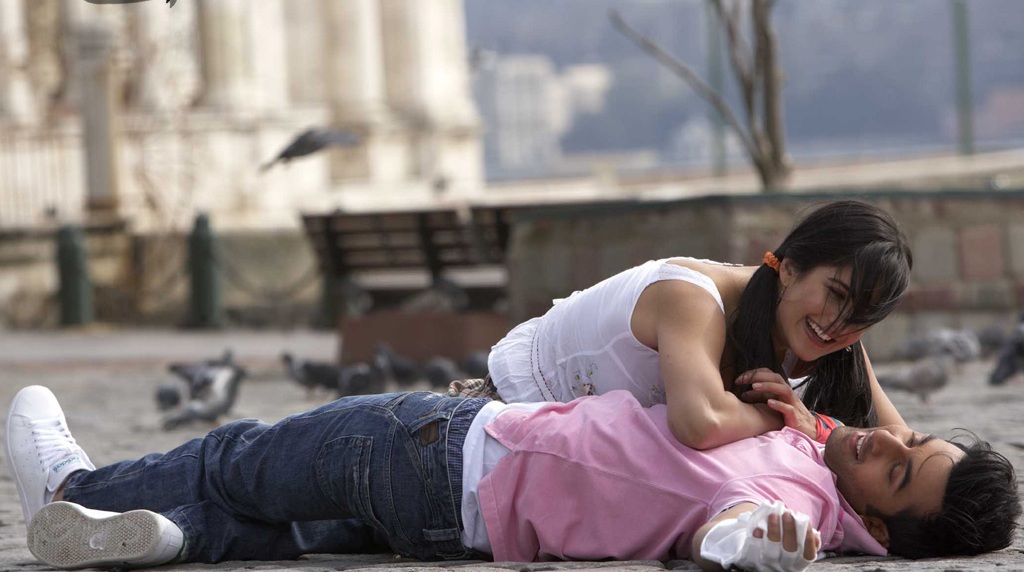 Well as the dil of Ranbir Kapoor and Katrina Kaif goes 'badtameez' on the sands and lands of Spain.. media toh mane naa… Gets on duty to name the hottest and the latest super couple name…
The international awesome twosome Brad Pitt and Angelina Jolie are called – Brangelina
Our nawab of Pataudi Saif Ali Khan aka Saifu with his ravishing peer Kareena Kapoor are called – Saifeena
So what's the name for our new brand star couple Ranbir and Katrina..
RanKat.. no.. seems like asking Katrina to run..
RK.. no not at all.. are you nuts.. Kuch Bhi..
Rantrina.. .. what man.
Raabina…
Rankrina….
Ranbrina…
Well the last one sounds better.. but we ask you to give your valuable inputs and suggestions on the tinsel town hottest love birds joint names..
Rakrina…. oh..