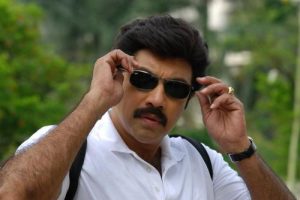 "Like how 'Naadodi Mannan' and 'Baadsha' have a special place in the acting careers of MGR and Rajinikanth respectively, 'Sattapadi Kuttram' will be a crucial movie for me," says Sathyaraj.
The film directed by S A Chandrasekar has Sathyaraj and Seeman playing the lead roles. Interestingly, it is a remake of SAC's yesteryear trendsetter 'Sattam Oru Iruttarai', which was popular at that time for its bold theme.
"My role in 'Sattapadi Kuttram' will have a special place in people's hearts. The movie will present a totally different Sathyaraj," says the actor, who is now sporting long hair and a cap for the film.
Besides 'Sattapadi Kuttram', the actor is playing crucial roles in films like 'Aayiram Vilakku' and 'Nanban', the Tamil version of '3 Idiots'. "All the characters I am doing now are different from each other," he says.