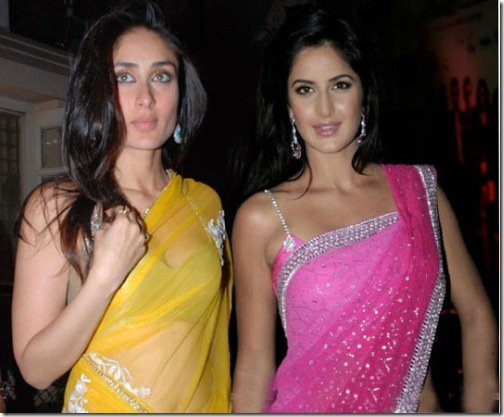 An item song performed by Mumait Khan in Ashuu Trikha`s forthcoming film 'Enemmy' has the Central Board of Film Certification (CBFC) stepping in with firm hands. The names of four women – Katrina, Kareena, Bipasha and Priyanka in an item song have been replaced by `Miss India` and `Miss World`.
The names used were of popular Bollywood actresses Katrina Kaif, Kareena Kapoor, Bipasha Basu and Priyanka Chopra.
The original lyrics, written by Shabbir Ahmed, went like – "Mujhko pataane ka hai tension, Udaaye koi rokda udaaye pension/ Dil pe kadam jo main rakh doon/ Katrina ko Kareena ko paani kam chai kar doon… Bipasha ko Priyanka ko, paani kam chai kar doon…"
Trikha is angry that he was asked to alter the lyrics.
"Kareena, Katrina, Bipasha and Priyanka are for me not the actresses but just four names," he said.
"The song mentions four common Indian names which the Censor Board, in its wisdom, thinks refer to four popular Indian actresses. They wanted us to get a verbal NOC (no-objection certificate) from these actresses before clearing it," said Trikha.
He is astounded by the logic applied to the song.
"My argument is very simple. Why does the Censor Board believe that the names mentioned in the song are exclusive to the actresses? There are hundreds of girls and women with the same names."