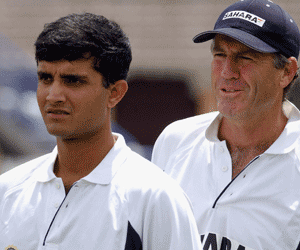 CHENNAI: Former India coach John Wright today said the success of the then team under him was largely due to the determination and drive of the senior players to improve and he was just a catalyst in the process.
Wright, who had maintained a low-profile throughout his five-year tenure from 2000-2005, was his modest self when reminded that the current Indian team was his baby.
"Oh no … it's satisfaction on seeing players playing to their potential. Like Zaheer (Khan) who has improved a lot now and (Virender) Sehwag. I think Gary (Kirsten) and his team and Paddy (Upton) have done exactly the same as when I was coach.
When you take over a team, you like to make progress, they have taken it to another level," said the current New Zealand coach.