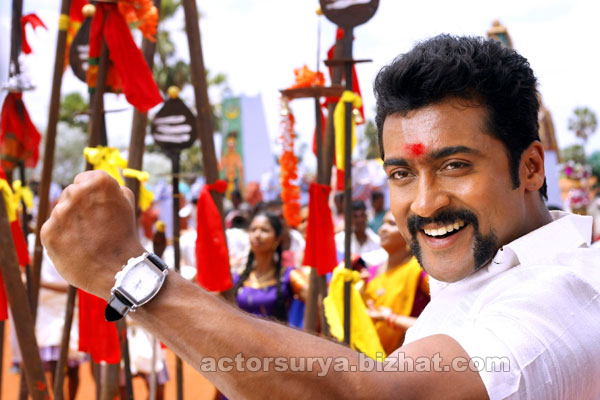 Very few actors really mean what the word 'Success' means to them. It is not just about the self-satisfaction, but looking out for the benefit of others as well. Surya made his debut before 13 years with Nerukku Naer and today he is one of the best actors who is considered as the king of box office.
Getting through 25 films is not an easy job and Surya has paid a big price for it. He has shown so many variations within past 3 years by taking up various genres of shows. When Ghajini was a top class entertainer with Hollywood style his following film Aaru was a typical masala film that reached him to the nook of slum areas and won the hearts of those people.
Similarly the actor is choosing two elite films and another one as a mass commercial film. For example, his upcoming films Raktha Charithram and 7 AUM Arivu are completely different offbeat films with unusual storylines, but see how dissimilar is his Singam.
The film is releasing is tomorrow and there are sensation about it. Not only in Tamil Nadu, but Surya has become the superstar of Telugu Film Industry and Bollywood also.
Recently the actress Kunal Pag in her blog mentioned that Surya is the hottest guy who has the stunning looks and charisma that many of the Hindi actors do not have.
Soon after the release of these films, Surya will be joining hands with Puri Jaganath for a three-language film titled Business. The film is expected to be directed by Puri Jaganath, maker of blockbuster Pokkiri and Ram Gopal Varma is producing the film.