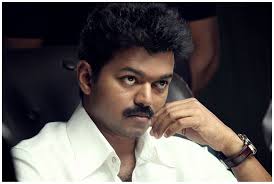 The release of Tamil action-drama "Thalaivaa" Friday seems unlikely as theatres and multiplexes blocked bookings for the Vijay-starrer film after receiving threats from a group.
A students' body called Tamil Nadu Oppressed Students Revolutionary Force threatened theatres and multiplexes here Wednesday, following which bookings for the film were blocked.
Members of the group threatened violence if "Thalaivaa", produced by Chandraprakash Jain, was screened in the state Friday.
According to the group, income tax on the money invested by the distributor of the film Vendhar Movies has been evaded. Besides, the money has been earned by exploiting students of SRM group of educational institutions, it is alleged.
"Thalaivaa" is being distributed by Vendhar Movies, who own SRM group, one of the biggest educational institutions in the state.
"The group has alleged that Vendhar Movies has invested a large sum of tax-evaded money in the film and believe that the money was earned by exploiting the students of their institutions. They have threatened to resort to violence if the film is released in the state," a member of Tamil Nadu Theatre Owners Association (TTOA), said.
After the emergency meeting held Wednesday between the producer of "Thalaivaa" and TTOA, consensus could not be reached and it is believed that government intervention has been sought.
"We have requested actor Vijay and his father S.A. Chandrasekhar along with the director of the film to seek the government's intervention in the matter. We can't take this issue lightly because the film is expected to be released in nearly 500 theatres in Tamil Nadu and, therefore, we need to beef up security," the TTOA member said.
On Wednesday, a group also alleged that "Thalaivaa", which means leader in Tamil, is a political film and is believed to be taking a dig at some sensitive issues.
Actor Vijay, however, clarified that "Thalaivaa" is an apolitical film.
"It's a complete family entertainer with all the necessary ingredients including romance, action and comedy. This is not a political film as some miscreants claim. It's not against any political group or individuals," Vijay said in a statement.
Meanwhile, the film is expected to release as scheduled on Friday overseas.
"We're not sure about the situation in Tamil Nadu, but we have been asked to release the film here by the overseas distributor," said a distributor of "Thalaivaa" in the US.
The release of the film in other states as well remains unaffected.
Directed by A.L Vijay, "Thalaivaa" also features Amala Paul, Ragini Nandwani and Abhimanyu Singh.