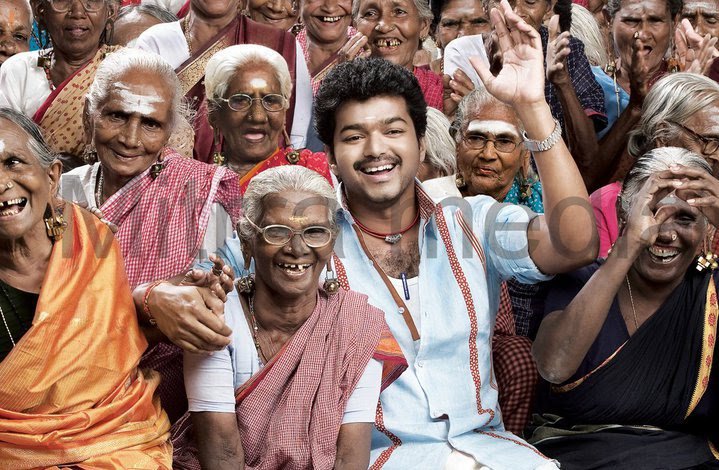 Vijay's upcoming film directed by Jayam Raja is in the post-production stages and is gearing up for a music release and finally the grand release of the film that is scheduled to take place in August. The film has a host of stars with Vijay donning a superhero's cap for the first time in his film career. While Hansika Motwani will play Vijay's love interest in this film, Genelia plays a television reporter and Saranya Mohan plays Vijay's sister.
A lot has been revealed and discussed about this upcoming Vijay film much ahead of its release which has steeped the interests of fans and music lovers across the state alike. The film has all the ingredients of a Vijay film all inclusive of the "kuthu" songs, romance, stunts, as well as a lavish dose of comedy (mind you with Santhanam on board) which is sure to have the audience in splits.
Sources close to the film's team revealed that the film has hair-raising stunts, what with technicians from overseas being roped in for stunt choreography.
'Velayudham' is being made under the Aascar Ravi Chandran banner. The film which was initially decided to be made with a budget of around 35 crores has now overshot the budget and has hit a high 45 crores, what with a lot of money spent on CG and songs. We hope audience too get their penny's worth seeing the film.
The film's producer is now in talks with theatre owners directly instead of finding distributors to distribute the film in the state. 'Velayudham,' apart from seeing a wide release in Tamil Nadu will also release in Kerala in nearly 90 theatres with "Ilaya Thalapathi" having quite a lot of fans in god's own country too!